Quality since 1946
Our story began in 1949, when Compañia Industrial Rey was founded by Isaac Sterental a Peruvian entrepreneur.

After some years of ongoing growth, we became Reymatic S.A.; in 1965 we moved to our current headquarters in Callao, one of the factories with the largest zipper production in Latin America.

In 1974, Eng. Samuel Gleiser took the chair of the company, printing his invaluable personal seal. It is under his direction that in 1998 Corporación Rey S.A. arose after a merger with the label factory APX Industrial, thus diversifying our offer to the production of zippers, tapes, elastics and labels.

Our desire to stay at the forefront, has led us in recent years to venture into the production of coated elastic yarns to meet the demands of the challenging textile industry, as well as to provide 3D professional printing services in addition to distributing rapid prototyping equipment of high technology.

Nowadays, REY is one of the most internationally renowned brands within its category.


1950
The company name changed from Compañia Industrial Rey to REYMATIC S.A.


1965
The company moved to its actual facilities in Callao, where we have the suitable infrastructure to offer one of the greatest production capacities of the entire region.


1974
Eng. Samuel Gleiser joined the company, transforming it entirely. He left a deep impression in the whole corporate culture.


1998
Corporación Rey S.A. arises from the merger of REYMATIC S.A. and APX Industrial, targeting to offer zippers, tapes, elastics and labels.
2001
There is an outstanding international expansion of the company with a solid presence of our exports in the main countries of the continent.

Opening of Colombian market, one of the key destinations of our exports today.


2006
Opening of Brazilian market, operation that today is considered as one of the most decisive commercial operations in the history of the company.




2011
Consolidation of international market: exports to Ecuador and Chile.
2012
Start of operations of the new SPAN DX coated elastic yarn division.


2015
Start of operations of REY 3D division, offering 3D professional printing services as well as official distribution of Stratasys.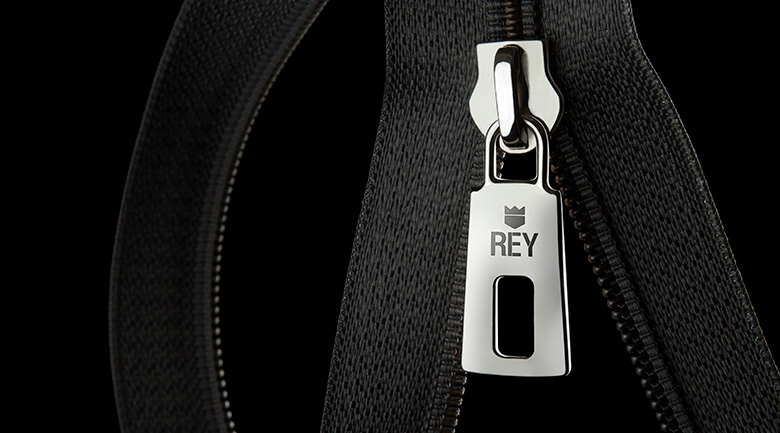 2017
Launch of REY our new brand, responding to our vision of international growth and strengthening of our corporate values.